Staff Pick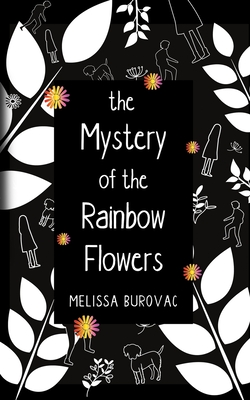 The Mystery of the Rainbow Flowers
This product is not returnable.
Publication Date:
November 16th, 2019
Publisher:
Wanderers Press
Usually Ships in 1 to 5 Days
Staff Reviews
Local favorite author Melissa Burovac creates her first beautiful novel for middle grade readers emphasizing family, nature, environment and self-reliance.
— Kona Stories HI, Brenda McConnell
Description
Lucy and Matthew, along with their old black lab Harley, are reluctantly doing yard work on a beautiful spring morning when - whoosh - all three are whisked away to a strange land filled with mysterious rainbow-colored flowers. With no sign of civilization, they must fight for their survival amongst wild animals and discover the reason why they were transported. Growing up with video games and shopping malls, will the children be able to survive by finding food and building fires while stranded alone? Will the rainbow flowers lead them on a path to safety or harm? Why were they taken from their safe home to that strange place? Find out the answers as you follow two kids and a frisky dog on a journey of discovery and wonder, hardship and environmental disaster. See how they help make their world a better place to live.