Staff Pick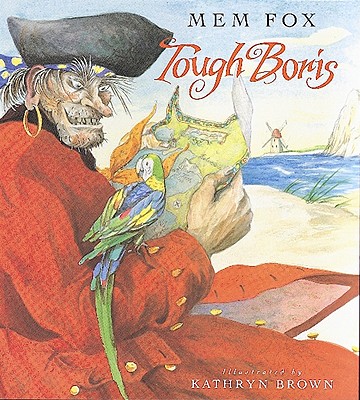 Tough Boris
Publication Date:
April 29th, 1994
Staff Reviews
— Brenda McConnell, Kona Stories - Kailua Kona Hawaii
Description
Boris von der Borch is a mean, greedy old pirate--tough as nails, through and through, like all pirates. Or is he? When a young boy sneaks onto Boris's ship, he discovers that even pirates cry. And so does he.
About the Author
MEM FOX is the author of many acclaimed books, including Ten Little Fingers and Ten Little Toes, Possum Magic, Koala Lou, Time for Bed, and, for adults, Reading Magic: Why Reading Aloud to Our Children Will Change Their Lives Forever. She lives in Adelaide, Australia.
Kathryn Brown lives in western Massachusetts.
Praise for Tough Boris
"Resisting the temptation to reveal everything, author and illustrator instead give imaginative children something much better - a picture book that luxuriates in pure possibility.-The New York Times Book Review
—